Earlier this year our graphic design team of Liz and Josh had the opportunity to help out a local yoga studio that has locations in both Bloomfield Hills and Kalamazoo. Assisting with their logo design, this blog is about our process when we work hand-in-hand with clients on logo creation!
At first, our client wasn't sure as to which direction she wanted to go with her logo design. The only idea she had in mind was incorporating a moonflower as the main graphic. She also mentioned being open to using thin lines and "minimal" designs along with the motto "Yoga for Everyone". So with those directions setting the groundwork, I got to work hand-drawing a moonflower!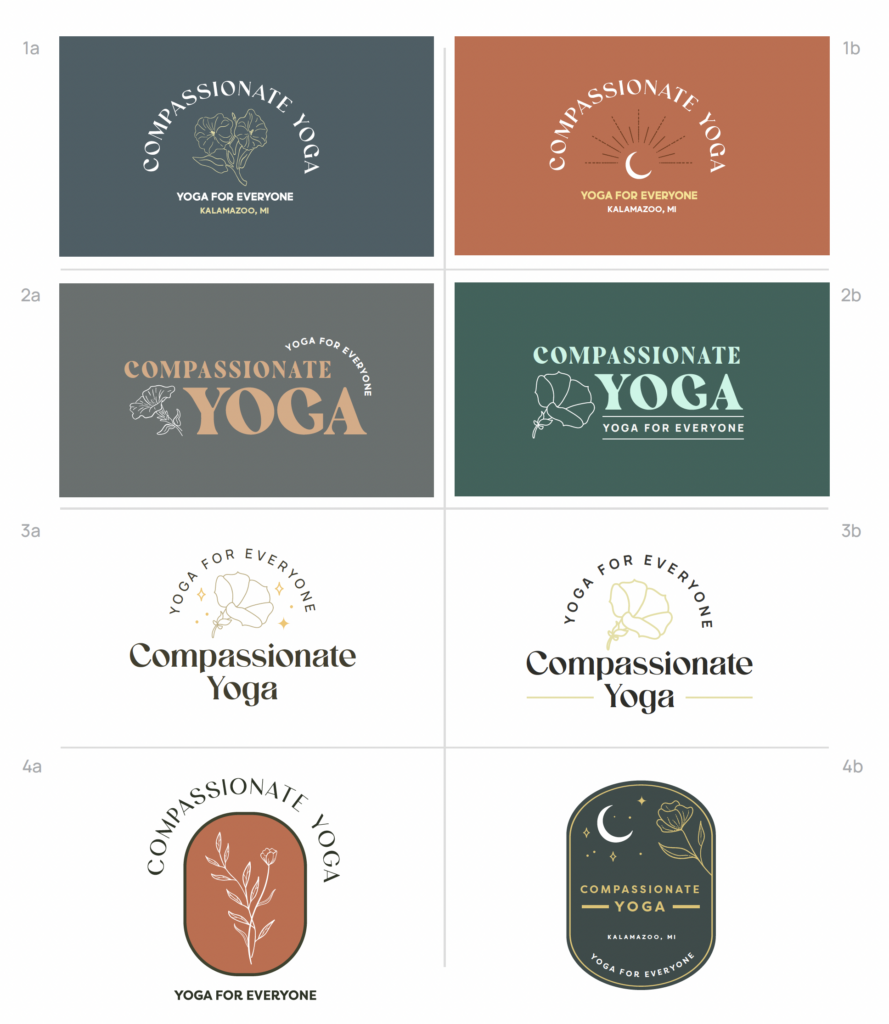 Mockup 2 - Purple/Blue Gradient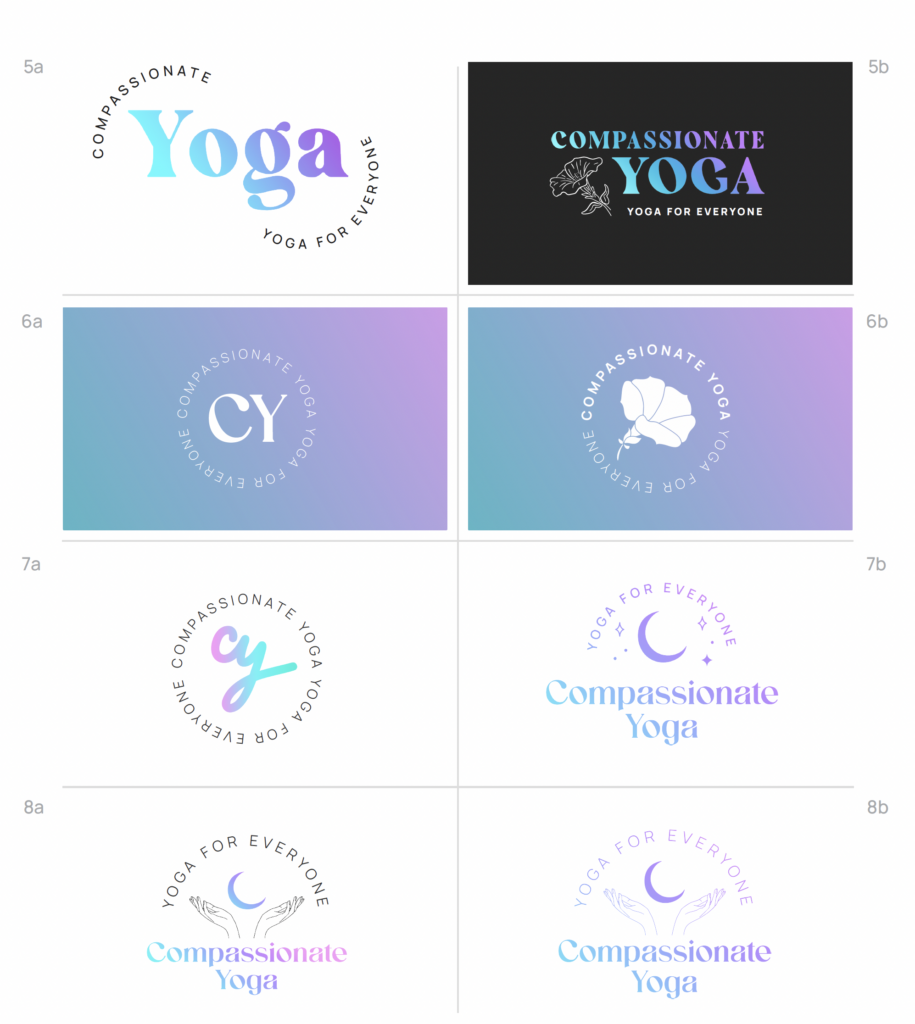 We showed the client the options between natural colors and a purple-blue gradient, and she leaned toward the latter. During this stage, we also had her pick out some of her favorites to be revised and re-mocked, shown below here.
As we continued to hone in on the main graphic, our client was still leaning toward the moonflower and the circular text surrounding it. Below are more mockups of the moonflower specifically and my handwritten "CY". I showed her these options in different forms – color blocks, gradients, black, and background gradients along with a "pride" color scheme.
Our client really loved "1C" located on the second-page mockup. After this exciting news, we began finalizing the logo for delivery!
Finalizing the Logo and Branding Guide!
The client also had us create brand guidelines for her new logo. Brand guidelines give detail regarding the composition, design, and overall look and feel of a company's new branding. These brand guidelines can help a company's team when handing off creations like logos, websites, marketing collateral, and advertisements for internal business use. 
I typically make a black, white, and colored version – as seen below. These are also saved as a multitude of different file types ranging from transparent PNGs, to JPGs and SVGs. Having a variety of logo types allows a client to easily use them on social media, emails, as their letterhead, and more.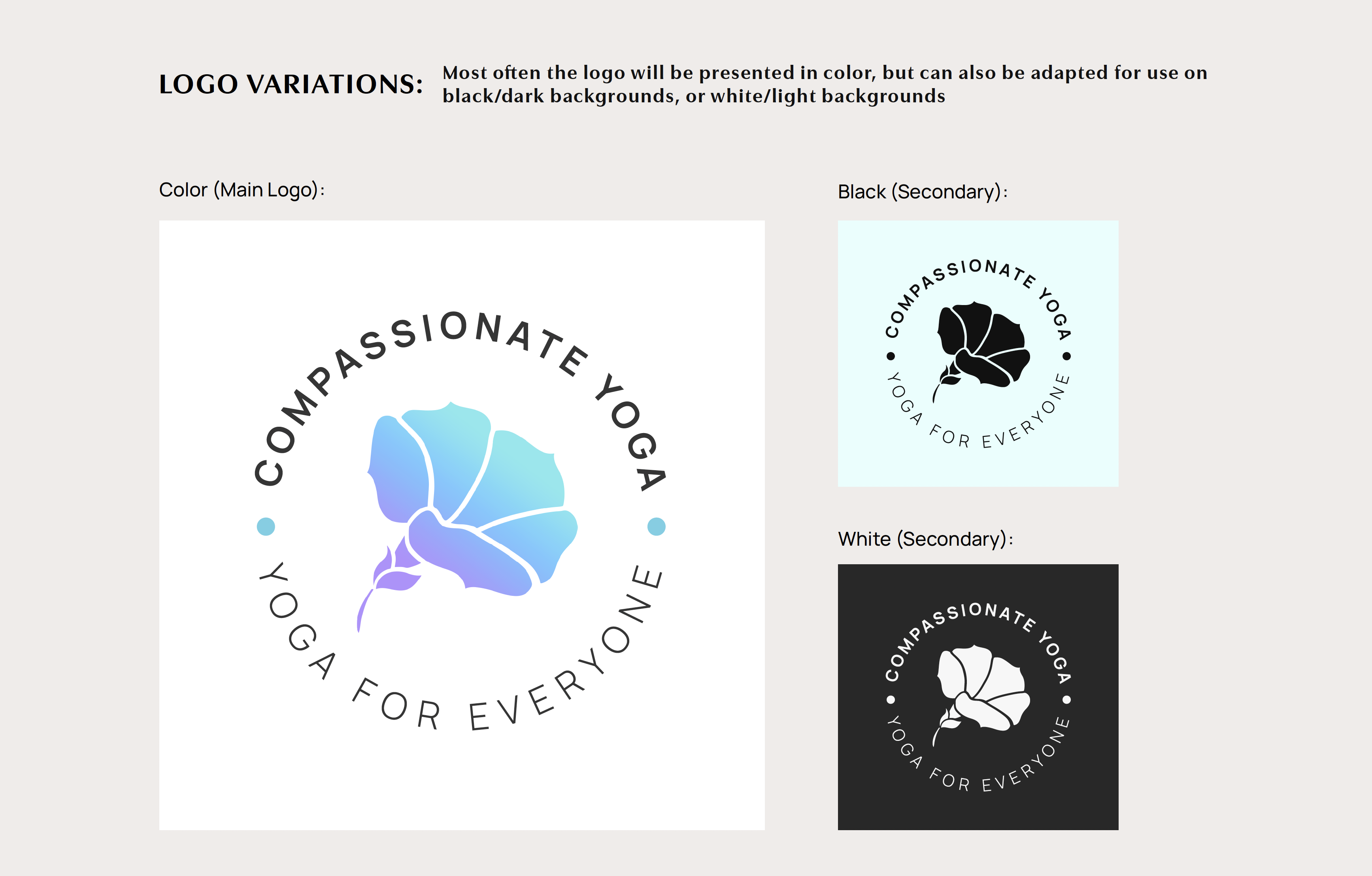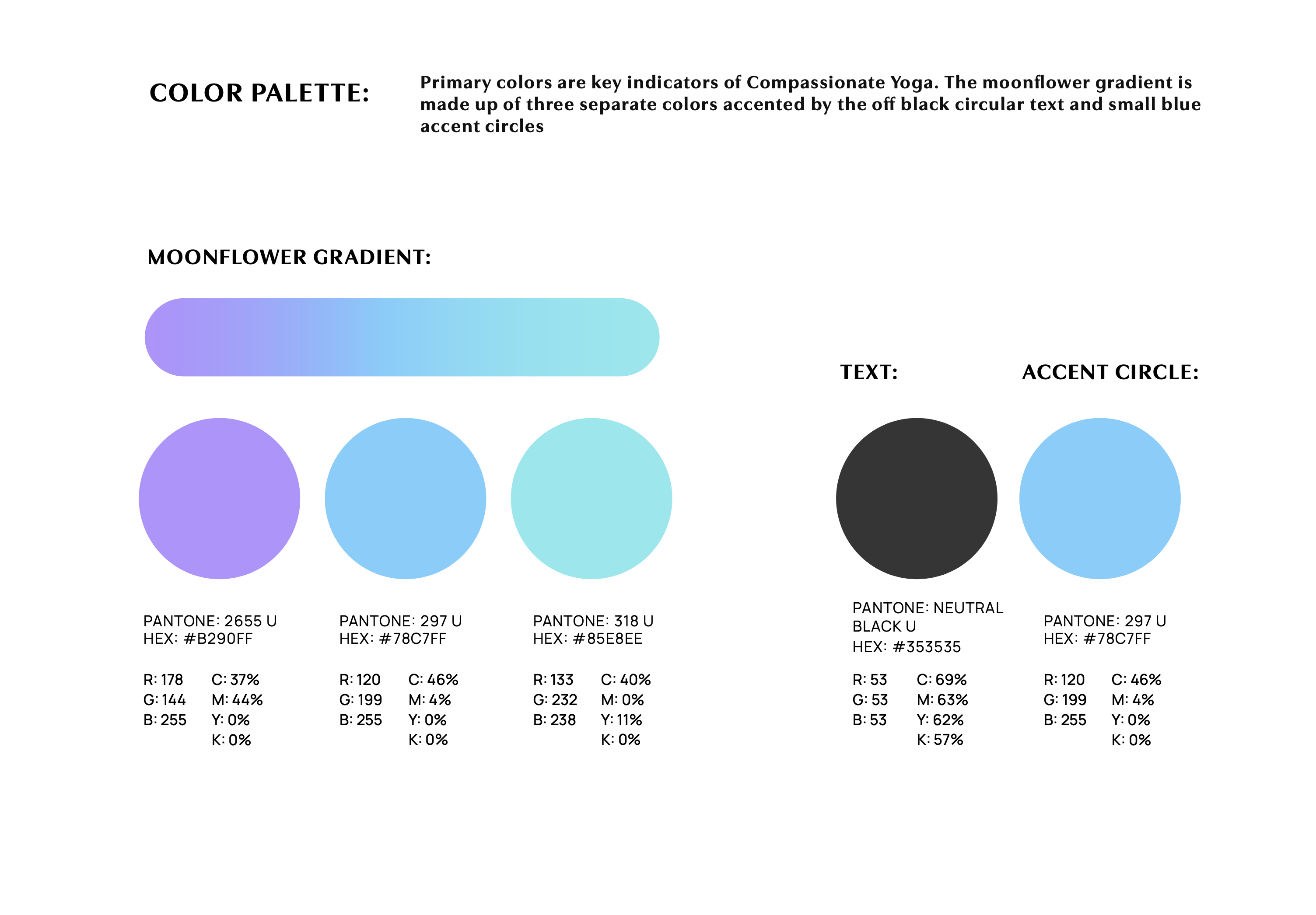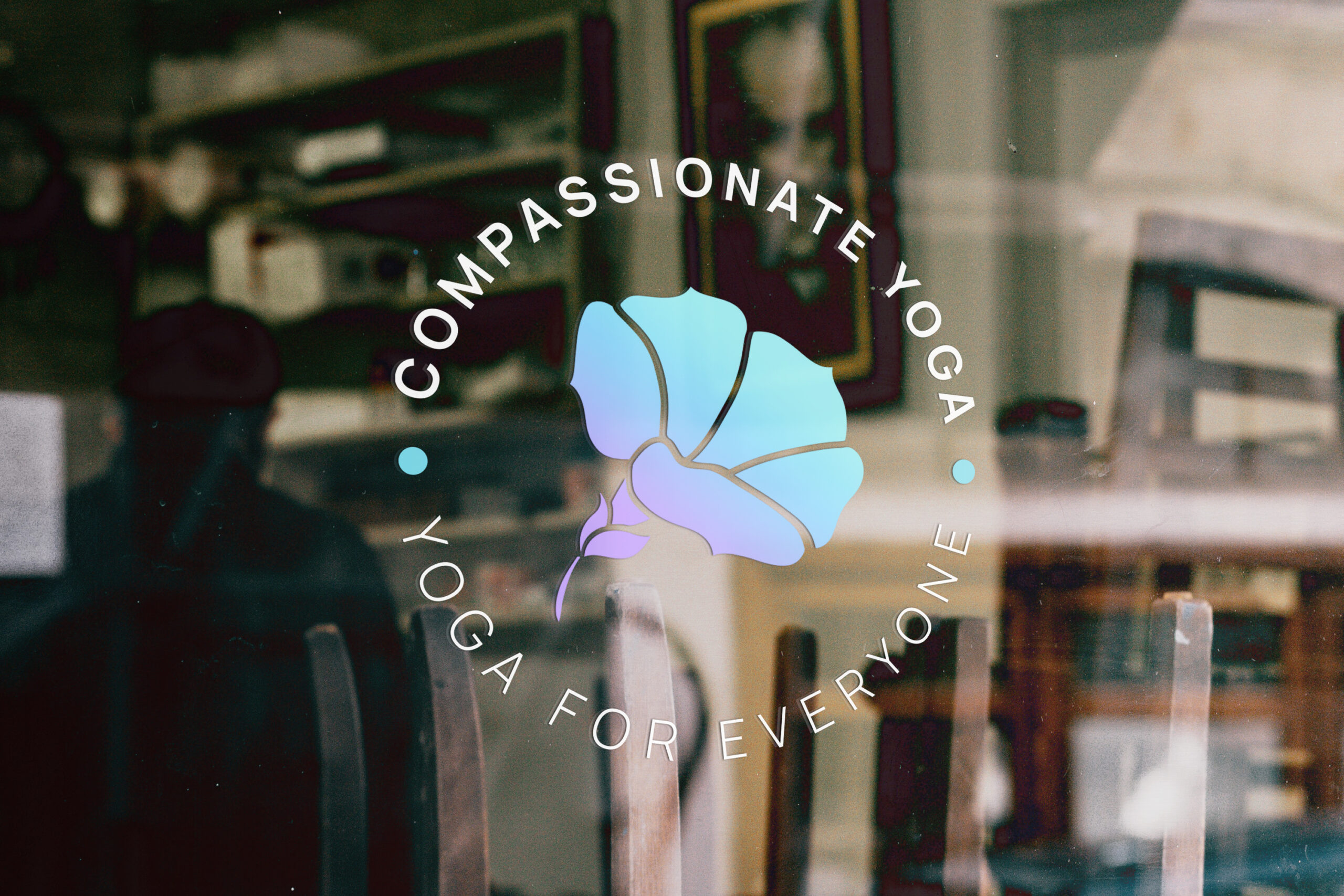 Show this blog some love!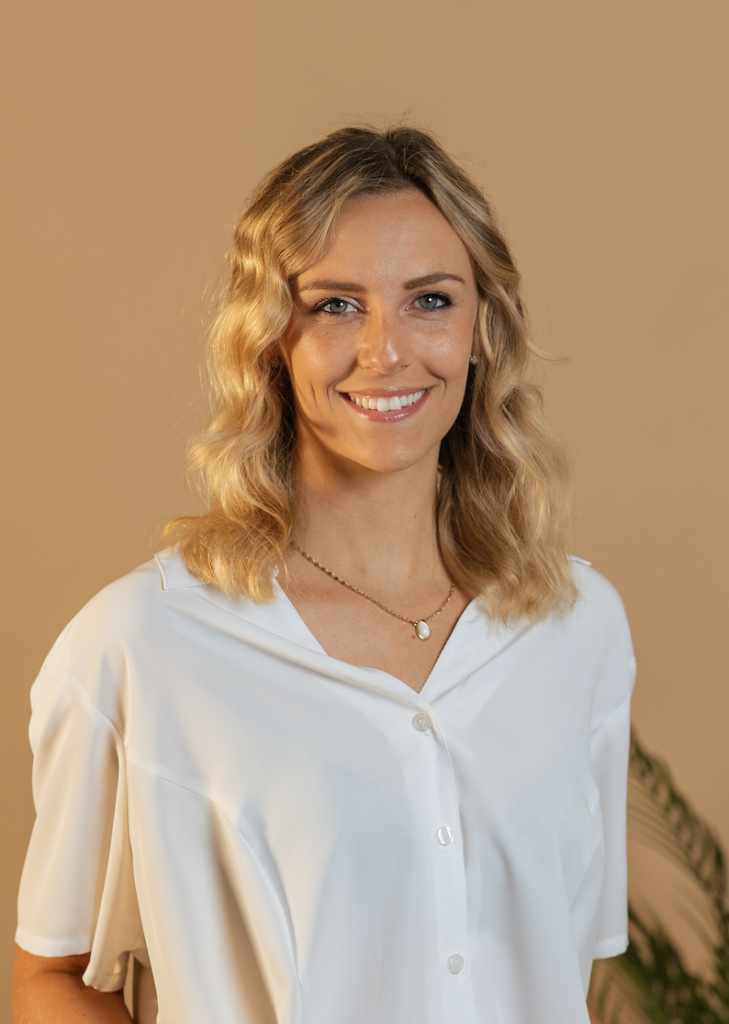 Graphic & Web Designer, Lead Photographer
Liz is a multi-faceted creative with 4+ years of experience in web design, graphic design, and 8+ years experience in digital photography. She also has a huge passion for the art of film photography and isn't afraid to talk your ear off about her favorite film cameras.